Our Strength
Years of experience in planning strategy and working in the field has given us core competence in 4 segments.
Go to INSTITUTION BUILDING
INSTITUTION BUILDING
Institutions are social arenas where unique strategies are pursued for inducing and maintaining values which satisfy societal needs. Organizations are formal, social mechanisms which facilitate constant transmission of values. [more]
Go to CAPACITY BUILDING
CAPACITY BUILDING
Capacity Building is planned development of or increase in knowledge, output rate, management, skills, and other capabilities of an individual and organization through acquisition, incentives, technology, and/or training. [more]
Go to LIVELIHOOD PROMOTION
LIVELIHOOD PROMOTION
The primary reason to promote livelihoods is the belief in the essential right of all human beings to equal opportunity. Poor people do not have life choices nor do they have opportunities. [more]
Go to DISASTER MANAGEMENT
DISASTER MANAGEMENT
Disasters are not exogenous and uncontrollable events, temporarily departing from normality. Disasters can be reduced, and in some instances even prevented, by supporting people's ability to resist hazard impacts. [more]
SPADE
Calcutta Society for Professional Action in Development
For Techno-Managerial Support in the Development Sector.
Founded in 1994 by a group of development professionals from diverse fields to basically provide techno-managerial support to other organizations operating in the development sector.

SPADE has been empanelled by the Ministry of Rural Development, Department of Rural Development, Government of India; Society for Self Employment of Unemployed Youth, West Bengal, constituted by the Government of West Bengal under the Department of Sports & Youth Services, Govt. of West Bengal in 2004; and is a member of the NGO Partnership System that has been promoted by the Planning Commission of India as a platform that provides space for interface between Voluntary Organizations or NGOs and key Government Ministries or Departments.

SPADE developed its technical and professional expertise in the field of Institution Building, Capacity Building, Livelihood Promotion, Awareness Promotion, Climate Change & Disaster Management and Environment Management.
Strength

Strength

Strength

Strength
OUR TEAM
Prove that you have real people working for you, with some nice looking profile pictures and links to social media.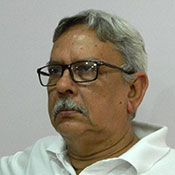 Saradindu Banerjee
President
He has a vast and varied experience of working in countries like USA, Italy, France, England, Philippines, Thailand, Bangladesh and Nepal in different capacities and organizations. He has 32 years experience in Fund Management and Administration of large scale social development programmes.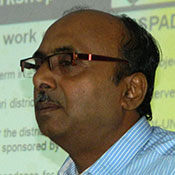 Baidya Nath Paul
Director & Secretary
He is in charge of all Micro-finance, SHG Promotion, Cooperative Mngmt, Livelihood Intervention & Capacity Building programs. Being a Dairy Technologist, he has 28 years experience in the field of Rural Development, W Bengal Co-op Milk Producers Federation.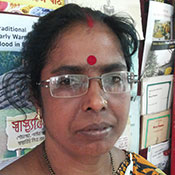 Madhabi Hazra
Joint Secretary
Since 2000 she is working in the grassroots of Kandi, Murshidabad. She leads Kandi Jibdharpara Mahila Unnyan Samity, established in 2007 as a separate and independent Registered Society through federating about 250 Self Help Groups.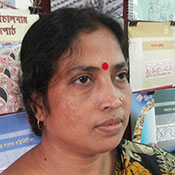 Shila Debnath
Member – Managing Commiittee
She is working with SPADE since 2002. Started right from grassroots by organizing Women's Self Help Groups in Nabadwip and now leading Projanma Mohila Samity, a Self Help Group Cooperative society.
Testimonials
Dilip Ghosh
Joint Secretary, Dept. of Panchayat & Rural Dev., Govt. of West Bengal
Sima Saha
Member of Babur Asha Swanirbhor Gosthi, Nabagram, West Bengal
Major Product Portfolio of SPADE

Institution Building at the grassroots level viz., SHGs, Sub Clusters, Clusters, Federations, etc.
Flood early warning advocacy.
Community Based Disaster Risk Reduction.
Routine Immunization & Eradication of Poliomyelitis through Social Mobilization.
Awareness Promotion among Young & Adolescent and SHG members on HIV/AIDS.
Awareness Promotion on different Government Schemes.
Civil Society Support Program.
Assuring Food Security.
Get in touch
Help us help you!