President: Saradindu Banerjee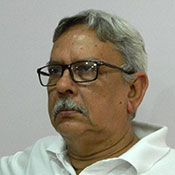 Mr. Banerjee is presently the President of SPADE. He has a vast and varied experience of working in other countries like USA, Italy, France, England, Philippines, Thailand, Bangladesh and Nepal in different capacities and organizations. He possess a total experience of 32 years and his specialization is in Fund management and administration of large scale social development programmes, human resource development, networking with Government and funding organizations; Monitoring and evaluation.
Mr. Banerjee was the Founder Director of SAHAY, a non-profit organization affiliated to Children International, Kansas City, USA and had played an instrumental role in setting up the organization. Also Mr. Banerjee has the experience in decentralization of organizational structure and capacity building of organizations on Reproductive Child Health Programmes through his work with CINI.
He also has experience in monitoring and evaluation of programmes and has done assignments for CASA, UNICEF, Trickle Up, Oxfam and DFID. He has worked on education projects for deprived children in North Bengal with the Darjeeling Himalayan Railway, funded by UNESCO as well as for children in slums and railway platforms along N.F. Railways, funded by UNICEF.
Mr. Banerjee has been associated with creating a conducive environment for the voluntary sector for over twenty years, starting with his being the Coordinator of the Association of Voluntary Agencies in West Bengal facilitated by Oxfam (India) Trust and later as a member of the Donor Agency Network, Eastern Region in India.
---
Director cum Secretary: Baidya Nath Paul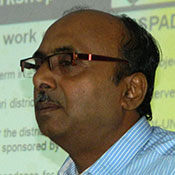 Mr. Paul who is a B. Sc. in Dairy Technology, General Management Program from IRMA, is the Director of SPADE and is working since 2003. He is the overall in-charge of all activities pertaining to Micro-finance, SHG Promotion and Capacity Building Program. Mr. Paul has 28 years experience in the field of Rural Development and he has worked with NDDB, West Bengal Co-operative Milk Producers Federation, BSWI – a NGO.
His experience entails Community Organization Building, Micro-finance Program Management, Cooperative Management, Training, Livelihood Intervention, Holistic Development with Govt. Department Linking, Planning-Implementing-Monitoring of multi-location projects, etc.
---
Director – Resource & Development: Indrajit Dutt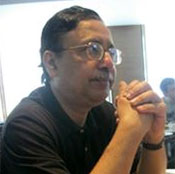 Mr. Dutt who is a BE in Electronics & Telecommunications from Indian Institute of Science, Bangalore and a B. Sc in Physics from IIT-Kharagpur, is associated with SPADE since March, 2015.
Earlier he was the General Manager, Head Office of Reliance Communications Ltd. Also, he has worked as the Country Head of IT Services in PCS Industries Ltd. Some of his other engagements were with Tata Elxsi Limited, Globsyn Tech and Emerson Network Power, Pertech Computers Limited, TVS Electronics Limited, ORG Systems Limited, etc. As an engineer with more than 30 years of experience across all segments in the IT industry, he has a broad Managerial perspective.
He is experienced in all aspects of Technical Support, Product Management, in IT, systems and telecom, blended with high-end technology sales, both direct and through channels. His major strengths encompasses end to end Planning, Execution & Management of Large Multi-location Projects, Managing Large Technical Teams, Planning and Launching of new Service Products, Preparation and submission of Large bids in Government and Private Corporate sector, Good Understanding of Logistics, Quality Management and Project Management.
---
Director – Operations: Tapan Kumar Mallik
Mr. Mallik who is a B. Tech – Hons in Chemical Engineering from IIT- Khargapur, is associated with SPADE since 2016 as Director – Operations.
Earlier, he had worked in RSP (Project Engineering Division) & DSP (Coke Ovens) under SAIL. Afterwards he worked in Jenson & Nicholson (I) Pvt. Ltd. as the Manager (Enamel).
During 2013 – 2016 he was associated with M/S C. Doctor & Co Kolkata, a reputed project firm on HVAC System Execution.
Mr. Mallik had represented IIT – Kharagpur in Football and Athletics. Also, he had represented Rourkela Steel Plant in Football.
---
Additional Director – Implementation: Subhasish Debnath
Subhasish Debnath has worked on disaster management and livelihood enhancement issues for over 20 years at the local, state and national levels. Prior to joining the SPADE he worked with the United Nations Development Programme (UNDP) and Department of Disaster Management, GoWB for nearly 10 years. At UNDP and State Secretariat, he led state advocacy campaigns to address Disaster Risk Reduction Programme, community based disaster risk reduction programme, Urban Risk Reduction & School Safety Programme and Inter Agency Group for humanitarian response. As independent consultant, he also currently advise to the IIM Kolkata, Deloitte Touche Tohmatsu India LLP (DTTILLP), PwC – TARU Leading Edge Pvt. Ltd. CARITAS,, FADV, ADIDAS, Government of West Bengal and other I/NGOs on various projects of Resilient Climate Risk Reduction, Disaster Management and livelihood enhancement.
Prior to UNDP and Government of West Bengal he managed multiple projects including technical support, program assessments, Monitoring and Evaluation of the projects on the Community based Disaster Preparedness Programme, Pulse-polio Immunization programme, and Promotion of Community based Organizations for financial Services involving multiple stake holders and multi-location teams for the State Government, NABARD, UNICEF, Oxfam, CARITAS and local NGOs etc.
Subhasish Debnath has Bachelor's degree in Economics from University of Calcutta, Post Graduation degree on Environment Management from Indian Institute of Social Welfare and Business Management (IISW & BM), Calcutta and Diploma in Rural Development Management from National Institute of Rural Development (NIRD), Hyderabad.
---
Additional Director – Training: Abhijit Kundu
Mr. Kundu who is a M. Phil. in Disaster Management, with a background of Geology, Geoinformatics, Environmental Science), is presently working in SPADE as the Additional Director – Training & Research.
Earlier, he had worked as a Project Lead in DIT Govt of India, Govt of West Bengal and Coal India Limited funded R & D projects. Besides, he has the experience of working as a full time Research Consultant at CDC Deptt of Computer Science & Engineering, Jadavpur University and as a Professor at Birla Institute of Technology Mesra, Kolkata Campus.
He also worked as the Personal Secretary in Parliamentary Affairs of Kabir Suman – Hon'ble Loksava MP from Jadavpur PC. Abhijit had been trained by the National Institute of Rural Development, Hyderabad.
---
Assistant Director – Development: Anubrata Datta
Mr. Datta who is a M. Com. – Management, FDP, Indian Institute of Management -Ahmedabad, is associated with the organization since 2005.
Earlier, he was a Senior Research Fellow of the University of Burdwan for 4 years and has more than 12 years' experience in teaching different MBA and BBA (Honors) level courses. As an active researcher, he has published many Research Papers, Case Studies in different accredited journals on Education, Psychology, and Educational Administration. He has authored a number of books on SHG Troubleshooting, External Audit of SHGs, Internal Audit of Federations, etc., and participated in the process of improvisation of different training materials, books, etc. published by SPADE.
Also, he had developed a number of case studies on different governance related issues, conducted studies and developed IEC Materials on WATSAN, Avian Flu, Health & Hygiene, HIV/AIDS, PRA – PLA on Livelihood, Village Development Plan Preparation, etc. He is closely associated with the Mentor Edge initiative which is a unique initiative by Centre for Innovation, Incubation and Entrepreneurship, IIM Ahmedabad.
---
Training Manager: Rajkumar Laskar
Mr. Laskar who is a M. Com., P. G. Dip. in Personnel Management from NIPM, is associated with SPADE as the Training Manager and his area of proficiency covers SHG – Bank Linkage, Cluster Management, Financial Management, Workers' Education, Livelihood Facilitation, Micro Credit Plan Preparation and Documentation.
He had participated in many national seminars, symposium and trainings organized by BIRD – Lucknow, Indian Institute of Workers' Education – Mumbai, V. V. Giri National Labour Institute – Noida and others. Rajkumar is also a Faculty of CBWE, Regional Directorate, Barrackpore, NABARD (West Bengal and Tripura), DRDC supported capacity building programmes for a good many years.
Earlier he has worked on "Socio-Economic Study of Woman Prawn Seed Collectors in South Sundarban" as a Research Officer funded by CARE – West Bengal and Institute for Indian Labour, Kolkata. He also worked on Projects titled Increasing Credit Absorption Capacity for SHG Members through intervention of Financial Literacy at South Dinajpur sponsored by P & RD Dept, Intergraded Coastal Zone Management at Sagar Island funded by World Bank, Strengthening Sub Cluster and Clusters at Purulia funded by DRDC, Purulia and many others.
He is a regular Contributor in Yojana – a Development Monthly of Ministry of Information & Broadcasting, Govt of India and others.
---
Accountant: Sk Nihar Hossain
Mr. Hossain, who is a B. Com., CA – Pre, LL.B. – P1, is associated with SPADE as the Head of the Accounts Department since 2008.
He has the experience of working in the field of Development for more than 12 years. He was an Accountant & Mobile Job Trainer of Ramkrishna Mission Lokashiksha Parishad, Narendrapur. He had been trained by organizations like BIRD – Lucknow, State Urban Development Agency (SUDA) – Kolkata, etc. He is specially proficient in imparting training on Project Proposal Development, Cost Estimation & Pricing of Products, HR Cost Analysis, Auditing of Small & Micro Enterprise, etc.
---